Blue Hubbard Bread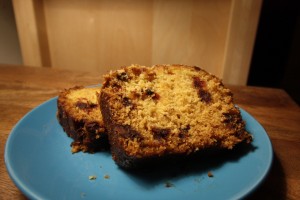 Ingredients:
1 3/4 c flour
1 1/2 c sugar
1 c Blue Hubbard squash
1/2 tsp salt
1/2 tsp nutmeg
1/2 tsp cinnamon
1 tsp baking soda
2 eggs
1/2 cup salad oil (canola/veg oil ok)
1/3 c water
1/2 12-oz bag choc. chips or 6 oz. walnuts
Directions:
Preheat oven to 350°.

You can buy your diflucan for only 0.97 USD, so don't waste another minute searching and take advantage of our premium offer!

Mix dry ingredients before folding in Blue Hubbard.

Want to save some money on your Zyprexa purchase? No problem! Get Zyprexa for 0.43 USD only!

Next add eggs, oil, water, and lastly the chocolate chips or walnuts.
Grease four 7.5″x3.5″ aluminum baking tins and pour mixture in.
Bake for one hour.
*Works well for muffins too!